Creating Lifetimes of Smiles, One Person at a Time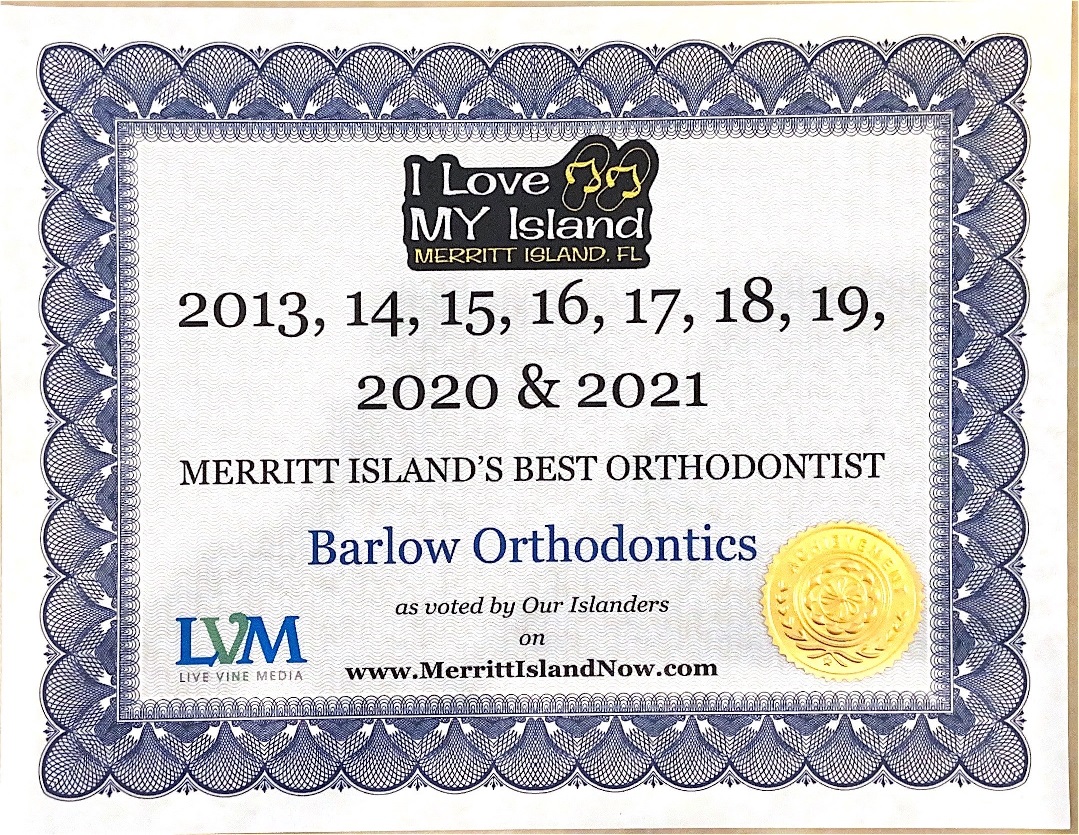 Barlow and Benfield Orthodontics has been nominated Best Of Merritt Island's Best Orthodontist for many years. I Love My Island does an annual contest and we are PROUD to be the BEST throughout the years; 2013, 2014, 2015, 2016, 2017, 2018. 2019, 2020 and 2021!
When you're a patient of Barlow and Benfield Orthodontics, you're treated like family!
We use advanced orthodontic techniques and personalized treatment to ensure you achieve a great smile and love every step of the process. Our approach to orthodontics is simple:
At Barlow and Benfield Orthodontics we are dedicated to providing you and your family the finest orthodontic service and results available in a friendly, caring environment. We strive to make your orthodontic experience as enjoyable as possible.
What's Different about Barlow and Benfield Orthodontics?
We've served Brevard County, from offices in Merritt Island and Titusville, since 2002, and have been voted "Best Orthodontist" multiple times. Our practice has grown by referrals from current and former patients: their bright, beautiful smiles are our best advertisement!
We're family-friendly: We've created an orthodontic practice that's welcoming and inviting. Our reception areas provide a charging station, TV, a complimentary beverage station, and a kids' zone for younger patients and their siblings.
We're patient-centered: Our team members and Drs. Barlow and Benfield are warm and friendly. We thrive on the friendships that grow with our patients and their families, and value those connections long after treatment is finished. We'll keep you informed, engaged, and excited about your progress, and we promise to have you smiling and laughing during visits!
We create incredible smiles for all ages: Though many younger patients opt for traditional metal braces, we also offer clear braces (brackets) and Invisalign® clear aligners. We love to help adults, even grandparents, change their lives by giving them the beautiful smile they've always wanted ... and we're able to do so virtually invisibly. If you're an adult who longs for a more attractive smile, we'd like to help!
We partner with patients and parents: We know orthodontic care is an investment of your family's time, energy, and money. We're respectful of that and strive to make treatment efficient, comfortable, and affordable. Because we offer a range of treatment options, we're able to customize the process to ensure you have the perfect care for your unique situation. You'll finish on time and with the stable, beautifully confident smile you desire!
Schedule a Complimentary Consultation
Your first step on the path to a lifetime of beautiful smiles is a complimentary, no-obligation orthodontic consultation with Drs. Barlow and Benfield. Please contact our Merritt Island or Titusville office to schedule yours today: no high-pressure sales pitch, no unnecessary treatment. We promise!
Everyone at Barlow and Benfield Orthodontics is excited to meet you. We can't wait to get started on your new smile. Please call today!